He Knows Hez Hot

Breeding Information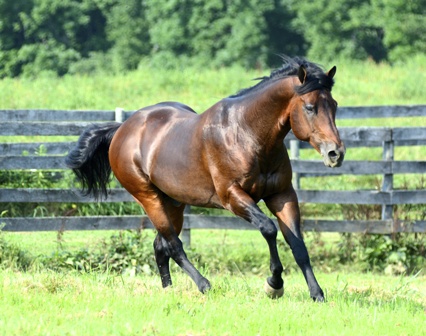 2016 Breeding Season
Magic Meadow Stable LLC
340 Rodney Lane Heath, Ohio 43056
740-973-9266
Breeding Season
February 1, 2016 – July 1, 2016
Booking Fee
Breeding Fees
Special Introductions Breeding Fee for 2016

$500

Returning Mare Discount $450

Congress Champion / World Champion / Reserve Champion producing mare FREE BREEDING (Must pay collection and shipping fee) ( Must submit copy of records)

Special Consideration to proven and multiple mares
Shipped Cooled Semen
Semen Collections /Shipment days are Monday, Wednesday , Friday and Saturday appointment only ( Must have notification on Friday)
Same Day Service: If same day delivery by airport counter to counter service is requested and commercially available, the Collection Fee shall be $375. Please note that any such shipment may result in a very late arrival at your location because of the uncertainty of passenger airline schedules.
Additional Fees
$20 Per Day – Dry Mare

$25 Per Day – Wet Mare (foal 4 weeks and under)

$30 Per Day - Wet Mare (foal over 4 weeks)

Per Visit – Vet Palpate w/ Ultrasound & Farm Call are billed as charged

$450 Monthly - Year Round Board

$200 Chute Fee – Applies to Stallion Service Auction or return breeding following open season
Live foal guarantee
The MARE OWNER is guaranteed one "live foal," meaning a foal which stands, nurses, and lives for 24 hours. If the Mare proves barren, aborts her foal, or the foal is stillborn, a return season will be provided for the subsequent year only, upon the payment of a re-breed fee of $250 plus all shipping cost and provided proper notification is given. Proper notification shall be a written certification by a licensed veterinarian within seven days that the Mare has slipped or produced a nonviable foal. Booster rhinopneumonitis vaccinations must be administered in the manner and frequency indicated by the manufacturer of the drug as the Mare progresses through her pregnancy. FAILURE TO PROVIDE SUCH VACCINATIONS VOIDS THE LIVE FOAL GUARANTEE. The live foal guarantee is provided only for the 2016 Breeding Season and shall be void if the Mare is sold prior to foaling.
Insemination
Your mare must be inseminated by a licensed veterinarian and the semen may only be used for the designated mare. Notify us when your mare has been checked for pregnancy.
Payment
Container, Shipping Fees, and Balance of Breeding to be paid in full (US Dollars) before any shipping will take place.
We accept payment by cash, money order, certified check, PayPal, and Credit Card