Horse Blanket Cleaning and Repair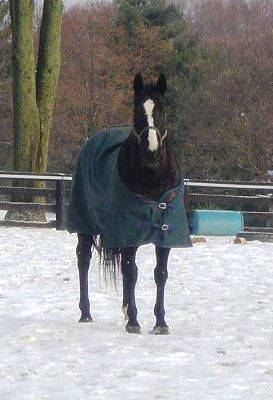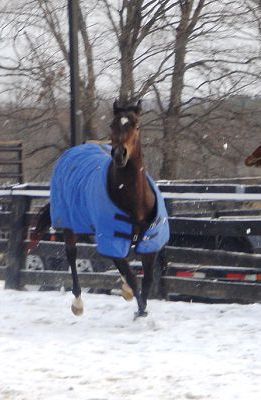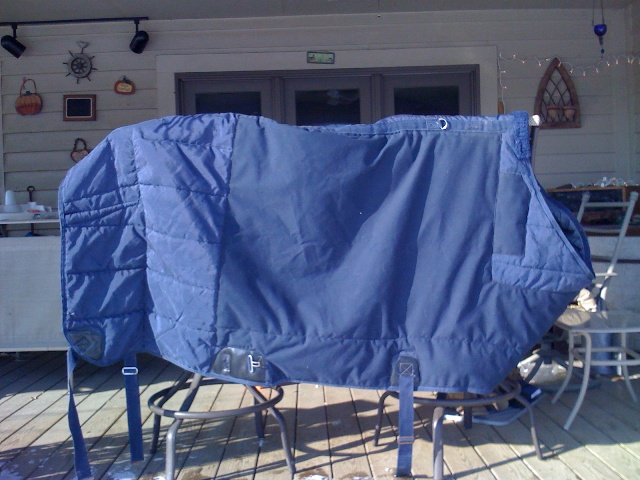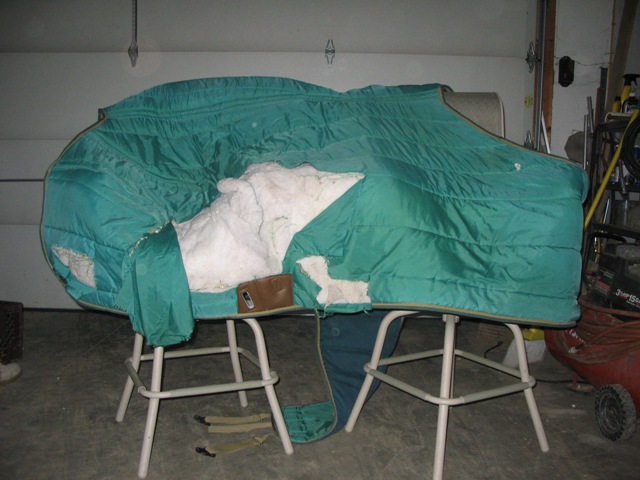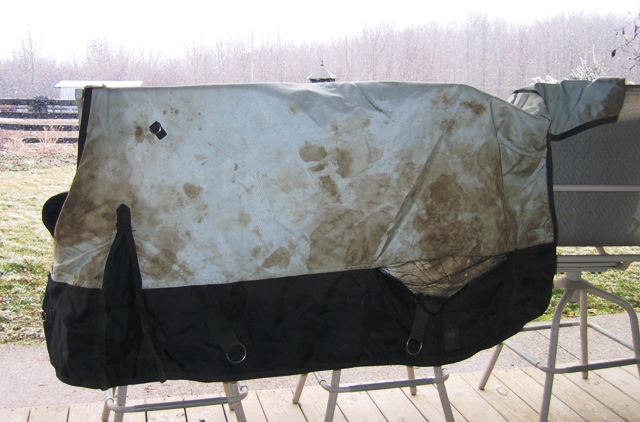 We have a complete service for cleaning, repair and restoration of washable horse wear and equipment.
We are dedicated to extending life to your equipment.
Our services are priced right and convenient. Make life easy and let us do all the dirty work.
Itís simple and itís easy.
Call 740-973-9266 for service.
Cleaning Rates:
Pick-up $20
Drop off (If customer drops off) $17
Repairs starting at $7
---
Everything is laundered in large, oversized commercial washing machine. We will use your special blanket detergent if you provided it or we will use ours that is absent of fragrance and is gentle on equine garments. In addition, every item we clean is given an extra rinse followed by a high speed extraction to insure that it is completely rinsed of all cleaning agents.
Each customerís order is laundered separately with only that customerís other items. We take care to prevent any possible cross contamination from stable to stable.
We line-dry all items thoroughly instead of using mechanical drying methods to prevent any possibility of shrinkage, fabric and /or stitching degradation, ripping or tearing.
Blankets are then packaged individually by customer.
Boarding Facilityís
Itemized billing available:
We provide itemized billing for stables that may have multiple customers. Simply separate each customerís belongings into separate piles identified with their name, address and phone number, and note repairs needed. Each pile will be separately itemized, billed and bagged.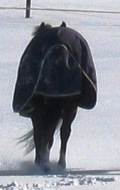 Please leave comments on our Facebook page
We are now on Facebook!
---